Reston Sprinkler Repair Is a Down Home Contractor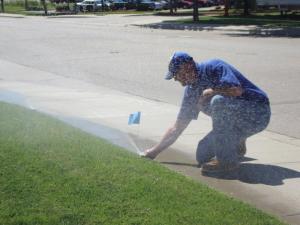 When you are in the market for Reston sprinkler repair, don't settle for only those choices within the city limits. Our staff routinely visits locations in the Reston area to do everything from winter snow removal and summer landscaping to various industrial and residential sprinkler repairs. Stick with our service to get the small-town feel of personalized service. Unlike those mega contractors out of Washington DC, we take a personal interest in every job we do. After all, your sprinkler system should be put together so you can set it and forget it. We'll even set you up with a scheduled maintenance plan so you don't even have to remember to call us, we'll just be there to make sure your system is running smoothly.
Our scheduled maintenance includes a comprehensive check of all systems components in the spring, a mid-season check to make sure everything is working correctly and to make minor adjustments, and a fall blow out and winterization to make sure your pipes don't suffer any damage from the winter's freezing temperatures. Of course, our Reston irrigation repair team can help you resize your system or replace heads that have been damaged during the season.
---
We support local businesses whenever possible. Don't hesitate to ask us for recommendations the next time you need a roofer, plumber, or other service provider.
Our Reston Sprinkler Repair Team Does Hardscapes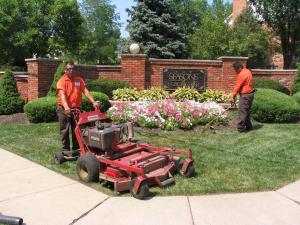 And like the other areas of our service, we also offer hardscaping, softscaping and exterior lighting design to all of our customers in Reston. We can help you create outdoor rooms, lay new patios, build gazebos and pergolas and introduce retaining walls into your landscape to create any effect that you desire. We even have vegetation specialists who can help you pick out annual and perennial bushes and flowers to enhance your current curb appeal.
Our skilled contractors are all fully licensed and insured to work on your properties. We will never send someone to your property that hasn't been fully vetted by our staff or worked with another contractor for at least 2 years. Our techs must be fully trained and able to handle every major facet of the repair before being allowed to work on their own. If you do happen to get two techs responding to your call, it's likely that one of them is undergoing active training.
Call us today: 703-574-0923