Reston Sprinkler Repair - Your Green Keepers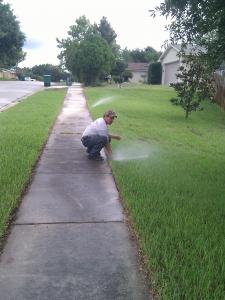 When it comes to handling a sprinkler system in a tightly regulated community like Reston, you really need to make sure you are dealing with a contractor who knows the ins and outs of the law. One simple oversight can cost you hundreds of dollars and weeks, if not months, in meetings before the planning commission. Our professionals have been working on Reston sprinkler repair since the first sprinkler system went in during the 1980s. We weren't doing commercial sprinkler systems back then, we were involved in planning the residential sprinkler system additions to the community. We now handle both commercial and residential sprinkler repair and are the go-to company for both.
Of course, we know that sprinkler systems aren't all fun and games. If they were, people would never call us, they'd just fix them themselves. A do-it-yourself fix may seem like a cost-effective choice at first, but sprinkler systems are actually highly tuned and failing to get the setting right might end up creating a much larger problem than you had to begin with. By calling our professionals in Reston for all of your Reston sprinkler repair needs you can be guaranteed that your system will be in tip-top shape when we are done. That guarantee is no joke. We stand behind all of our service 100%. That means we're not done working until you are satisfied.
Reston Sprinkler Repair Fixes the "One-Size-Fits-All" Problem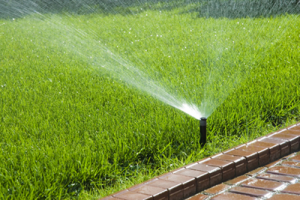 One of the things that sets us apart from other "one size fits all" sprinkler companies is that we take a full survey of your system and the vegetation in the area, so we can suggest the most efficient system available. This often means the use of a multi-mode system consisting of low flow sprinkler head in certain beads, a drip irrigation system in others, fan sprinkler heads for large planting areas and rotary heads for large areas of grass. Most other companies will offer a rotary head option first and then "up-sell" you more components or changes in the following years. We would rather do it right the first time and give you exactly what you need to keep your yard looking great with the least amount of water use possible.
Our Reston sprinkler repair service team will set you up with a maintenance schedule that will keep your system running smoothly from the first flowers of spring until the last leaves hit the ground in fall. We'll make sure your sprinkler heads are free of debris in the spring so your tulips and hyacinths get off to a great start and do a full blow out in fall to make sure your pipes won't break due to freezing water in the winter.

Give us a call to schedule a service today.
Call us today: 703-574-0923